Bungalows of the Desert prides itself on rescuing neglected and abandoned vintage trailers. Our fleet includes trailers from the 1950's to the 1960's. Located in the Anza Borrego State Park near Borrego Springs, Bungalows Of The Desert pre-selects a public campsite and sets up camp within the desert landscape for you and your family to enjoy a vintage camping trailer experience.
Vintage camping trailer rentals are brought back to life with the intentions of preserving the originality of each trailer while providing a fun and creative theme. Small blemishes decorate our trailers to remind us of the years past. We provide a piece of history for future generations to enjoy.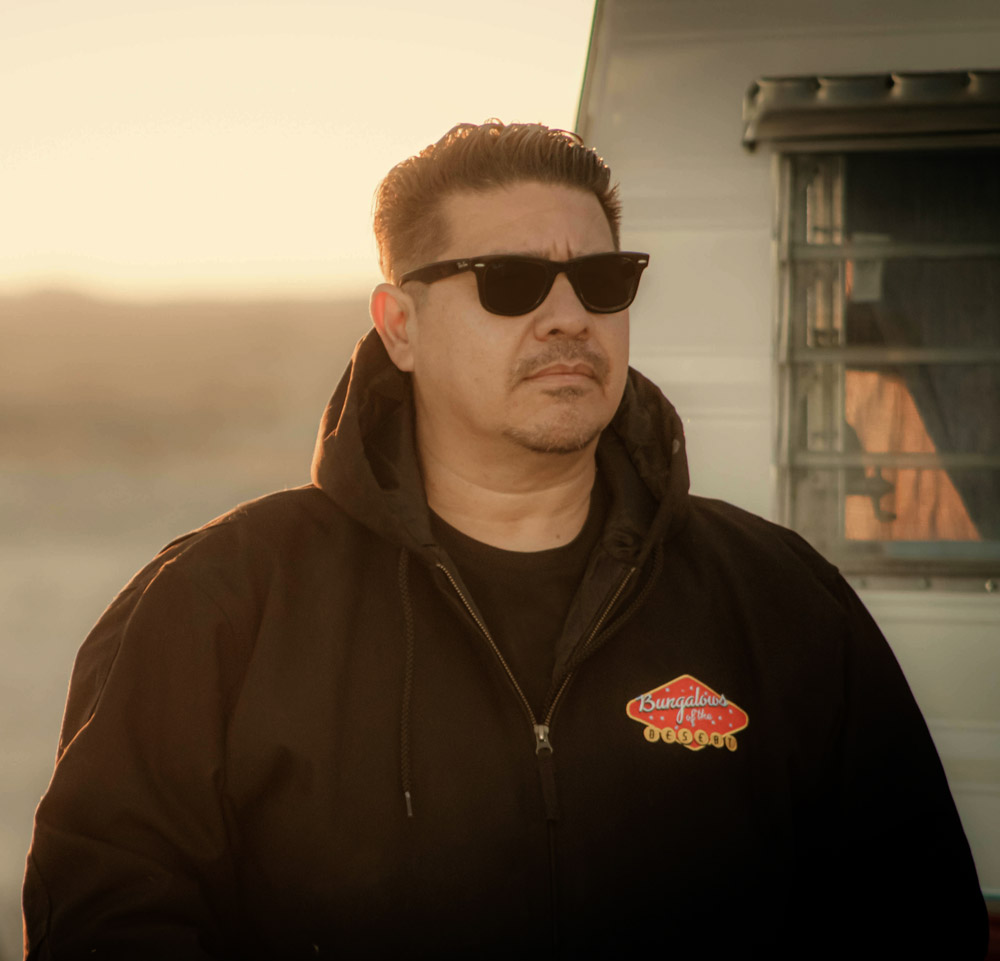 Always a dreamer, looking for my next challenge, I would say I am an old soul that has always admired and loved anything vintage. Growing up in the desert has shown me to admire the simple things in life and really appreciate what life has given me. I am a retired chef, a husband and father of five with a new dream of providing a unique experience while sharing my love of Borrego Springs .
We are committed to making our campers happy with our services. Camper reviews stand as proof for the quality of service we offer.
We loved our stay here! This is a great desert getaway located near small town Borrego Springs. Our camp sit was very secluded with great views of the desert landscape.
I loved our vintage trailer camping. The campsite and view were amazing. Directions and check-in were clear. We'd definitely come back again!
This is an amazing option for camping! It was clean, peaceful, and quiet. Campsite was only 10 min from the center of town. My family had an amazing view of the stars and we made beautiful memories sitting around the campfire! We definitely plan on staying here again!